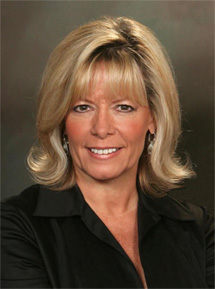 Contact Karen directly @ 214-560-4288
Karen is the founder and owner of Dallas Counseling and Wellness Center. First and foremost, she is a relationship specialist and is widely known as "The No BS Counselor" for her direct yet compassionate style. No sugar coating here or short-term bandages. Karen believes all counseling is about relationships. Whether you are trying to improve one, save one, or end one amicably, the quality of your life is directly correlated with the quality of your relationships. This includes spouses, partners, children, parents, in-laws, siblings, friends, coworkers, business partners, etc.
With 20+ years of experience, Karen is a highly regarded and nationally known therapist, marriage counselor, mediator, and life coach. In her work with couples, she is well known for her expertise in relationship repair, conflict resolution, communication skills training, and helping partners work through intimacy problems and infidelity. Karen has helped hundreds of couples come back from the brink of divorce or separation and go on to have a mutually satisfying relationship. In working with individuals, she can provide either therapy or personal coaching, depending on the specific issues the client feels are of most concern.
What sets Karen apart from other counselors
Unlike most therapists, Karen spent the first 15+ years of her working life in the business world before she entered the field of mental health. She combines her experience as a corporate trainer and business owner/manager with her clinical training and expertise to help people identify and achieve their goals so they can lead happy productive lives. Though warm and caring, her approach is direct and solution-focused which has earned her the reputation as "The No BS Counselor". Karen knows that people don't just need a good listener. They want advice, answers, guidance, and direction. While her clientele includes many prominent business leaders, executives, celebrities, physicians and athletes, she enjoys working with all types of clients. "Regardless of a person's background or status, my passion is helping each and every client change their lives for the better", says Karen.
LPC-S License # 15997
Licensed Professional Counselor

Psychotherapist

MA Counseling, Amberton University

BA Psychology, with honors, University of Texas Dallas

State Authorized Supervisor of Counseling Interns

Mediation Training, Southern Methodist University
Conflict Resolution/Mediation

Premarital Counseling

Divorce Recovery

Workplace & Career Issues

Anxiety/Depression/Mood Disorders

Dating Challenges