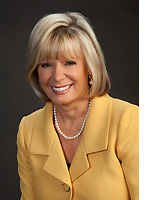 Karen is the founder and director of Dallas Counseling and Wellness Center. She is a highly regarded and nationally known therapist, marriage counselor, and life coach. In her work with couples, she is well known for her expertise in relationship repair, conflict resolution, communication skills training, and helping partners work through intimacy problems and infidelity. In working with individuals, she can provide either therapy or personal coaching, depending on the specific issues the client feels are of most concern.



What sets Karen apart from other counselors
Unlike most therapists, Karen spent the first 15+ years of her working life in the business world before she entered the field of mental health. She therefore is able to combine her past experience as a corporate trainer and business owner/manager with her clinical training and expertise to help people identify and achieve their goals so they can lead happy productive lives. Though warm and caring, her approach is always solution-focused and she has been described as the "No BS Counselor". Karen knows that people don't just need a good listener. They want advice, answers, guidance, and direction. She has helped hundreds of individuals and couples change their lives for the better.
LPC-S License # 15997
Licensed Professional Counselor

Psychotherapist

Master of Arts, Counseling, Amberton University

Bachelor of Arts, Psychology, University of Dallas, Cum Laude

State Authorized Supervisor of Counseling Interns

Mediation Training, Southern Methodist University
Conflict Resolution/Mediation

Divorce Recovery