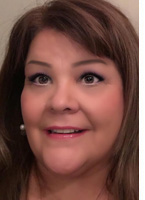 Individuals and Couples: Are you feeling conflicted, stuck, or maybe even clueless as to what changes you need to make in order to have the life you want? Rhonda's goal with all of her clients is to help them get clarity and identify unhealthy relationships, thoughts, behaviors, situations and feelings that are creating pain and strife in their lives. She uses a recipe of tenderness, gentle confrontation, motivation and encouragement. Rhonda will work with you closely to formulate a realistic plan to get you where you want to go.
Life can be hard, but it shouldn't be "too" hard. Therapy can help you get your joy back and Rhonda would be honored to go on the healing journey with you. She helps clients who are dealing with anxiety, depression, relationship problems, self-esteem, grief, stress management and life changes.
Before becoming a therapist, Rhonda spent several years in the corporate world managing individuals and teams. She brings expertise in conflict management, team building, and goal setting to the table in addition to her counseling skills. Rhonda has helped adults, couples, adolescents, and families in both private practice and hospital settings. She also has experience administering psychological evaluations and assessments.
If faith and spiritually are important to you, at your request they can be implemented into the counseling process.
Rhonda enjoys spending her free time traveling, visiting museums, following and cheering on her favorite sports teams and being with family members and friends. One of her favorite quotes is:

"When we are no longer able to change the situation, we are challenged to change ourselves."
– Viktor Frankl


Call for a session with Rhonda today and get your joy back!



LPC-S License # 74593
Licensed Professional Counselor

Psychotherapist

Master of Arts, Marriage and Family Therapy, Southern Nazarene University

Bachelor of Arts, Family Studies and Gerontology, Southern Nazarene University