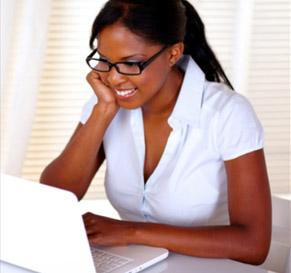 Online Counseling, Skype, Face Time, and Phone (Distance Counseling)
Now you can benefit from professional psychotherapy, counseling, and coaching with one of our licensed professionals from the location of your choice!

WHO CAN BENEFIT FROM DISTANCE COUNSELING? YOU MIGHT IF…
You are traveling and want to continue your therapy services while you are out of town
You work crazy hours and find it difficult to get to a counselor's office
You are a stay-at-home parent who can't leave the kids but needs to talk to someone
You are a couple in a long distance relationship
You have limited mobility, do not drive, and do not have transportation
You suffer from a social phobia, agoraphobia, or general fear of getting out of the house
You need quick, solution-focused advice for a problem that may not require longer term counseling
Though phone counseling has shown to be effective, face-to-face counseling is highly recommended as both therapist and client are able to see each other's facial expressions and connect on a deeper level. Web counseling is not appropriate for emergency situations. If you feel severely depressed, suicidal, or think you are about to harm yourself or someone else, call 911 immediately.
Making an appointment is easy. Just call our office and specify that you would like a web counseling session with one of our therapists and we will get you all set up!. You must be a resident of Texas and be 18 or older to participate in distance counseling.
Skype / phone counseling Dallas. Professional psychotherapy, counseling and coaching by Licensed Professional Counselors with extensive experience in Dallas, TX.