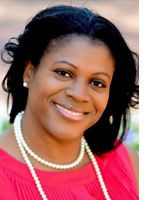 Contact Lynn directly @ 214-561-1884
Are you at a time in your life where you need to be challenged and held accountable in order to make needed changes? Then Lynn may be the therapist for you! She works with individual adults and couples 18 years or older. Stressful life events can make you feel weak, powerless, and believe that happiness is unattainable. But Lynn has a strong belief in every client's potential to grow and change. Without judgment, she will give you advice and guidance even if it is not what you want to hear. She will respectfully confront you with your blind spots if she feels you are in avoidance or denial.
Lynn's belief is that "one size does not fit all" so she will work with you to develop a plan for change that is based on your very own personal feelings and priorities. Her clients often say to her "I didn't want to hear that, but I really needed to. You really get me!"
Lynn brings over 16 years of experience in addictions, assessments, and counseling to her practice and her wisdom is invaluable. She has worked in various therapeutic and supervisory capacities in clinics, psychiatric hospitals, and at Children's Medical Center.
One of her favorite quotes is "Not everything that is faced can be changed, but nothing can be changed until it is faced"
-James Baldwin
Make an appointment with Lynn for yourself or for you and your significant other today and face your challenges!


LPC License #62858
Licensed Professional Counselor

Master of Arts, Professional Counseling, Amberton University
Sexual Abuse

Grief/Loss

LGBTQ Community

Trauma