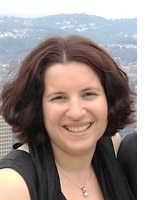 Contact Denise directly @ 214-273-8812
Denise works with adults, teens, young children and families. Working with clients of all ages requires a special talent and a deep understanding of how our experiences in our younger years
affect how we are as adults and Denise has both.
As a mom, Denise has a passion to help with parenting issues as well as pregnancy-related and post-partum concerns. Additionally, she has years of experience helping clients who suffer from
depression, anxiety, PTSD, and other mood disorders. While working in private practice and coordinating care for clients with psychiatric hospitals, she has helped hundreds of people from
all different walks of life and cultural backgrounds make improvements in their daily lives and experience relief from their suffering.
Denise is also a Chemical Dependency Specialist, and she can help you determine if you have a problem with alcohol or other substances. Is it recreational use, abuse, or addiction? Denise provides on-going relapse prevention counseling for those in recovery.
With teens and pre-teens, Denise establishes an environment of trust where the child feels free to talk about problems they don't want to talk with parents or friends about (friends, parents,
relationships, school, etc.). She has a knack for helping adolescents understand themselves better and she can often get even the most resistant teenager to talk!
With young children, Denise incorporates play therapy and she is a pro at addressing management of ADHD, ODD and other childhood behavioral problems. She has a gentle yet persuasive way with kids and they just naturally gravitate to her.
Denise often uses Cognitive Behavioral therapy to help clients identify distorted thought processes that may be hindering them from moving forward in their lives. She also utilizes person-centered therapy which provides warmth, empathy and honesty with her clients and encourages self-discovery and growth.
Denise enjoys spending her free time with her husband, son and tuxedo cat, Rita, as well as playing sand volleyball.
LPC License #71147
Licensed Professional Counselor

Master of Arts, Counseling Psychology, Towson University

Bachelor of Arts, Psychology, James Madison University