Ages 5-17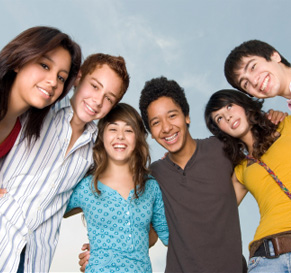 As you well know, the way a child behaves is correlated with their success in life; the effectiveness of their education, the quality of their relationships, even their career success. It also affects the functioning of the whole family.
Our therapists' goal is to determine what type of help your child may need and to intervene with the most effective course of treatment to obtain optimum results. This could be strictly individual counseling for your child including play therapy and art therapy for the young ones. Or it could also incorporate family therapy when possible and appropriate.

Effective therapy for children and teens who act out has two main components:
1) Teaching the child how to solve their problems without being abusive, rude, or disrespectful to others
2) Teaching the parents or caregivers how to manage their child's behavior in the home
Our therapists can help your child:
Increase Self Esteem
Manage Depression & Anxiety
Cope With Stressors such as Divorce, Death, Moves, Blended Families
Improve School Performance
Develop Social Skills & Empathy
Manage Anger/Acting Out/Being Bullied
Handle peer pressure/popularity issues
Manage ADHD Behaviors
Avoid Drug & Alcohol Use/Sexual Activity
Improve Body Image/Avoid Eating Disorders
If you are questioning whether your child's behavior is "just a phase" they are going through or whether it is something more serious, our therapists can help. Don't wait. Call us today. Early intervention can not only relieve current suffering but also prevent a lifetime of future pain and unhappiness.
Child counseling Dallas. Play therapy. Manage ADD/ADHD. Extensive experience, Licensed Professional Counselors in Dallas, TX.