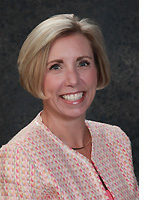 Leslie is candid, straightforward, and solution-focused – she will get you results! She pursued a career in corporate sales and marketing for 15 years before being led into the mental health field, and can share her real world experience with you.
A Certified Substance Abuse Prevention Counselor, Leslie knows how to get sober and stay sober. She addresses obstacles such as fear, anger, entitlement and self-esteem issues, and works with the entire family system.
Married for 26 years, and trained in the Gottman method, Leslie is an authority on pre- and post-marriage counseling. She assists couples with realistic ways to strengthen and enrich their relationships. She believes that a successful marriage brings intimacy into all areas of one's life, including the intellectual, social, emotional, physical, financial, and spiritual arenas; she leads couples to this fulfilling goal.
Leslie also works with individuals struggling with anxiety and depression, stress and anger problems, food and eating disorders, family struggles, and men's issues. For women's wellness, Leslie has a small women's group that deals with issues such as body image, parenting, codependence, relationships, and sexuality.
A parent herself, Leslie is also a Parenting Coordinator and Parenting Facilitator, working with high-conflict couples to educate them regarding parenting skills, problem solving techniques and conflict management tools. She works with parents to help them reduce misunderstandings, clarify parenting priorities, and write and implement parenting plans while adhering to any court orders.
Leslie is an entertaining and professional speaker and educator on a variety of topics pertaining to addiction and mental health.
LPC License # 64796
Licensed Professional Counselor

Master of Arts, Professional Counseling, Amberton University

Certified Substance Abuse Prevention Counselor

Speaker and Educator on Substance Abuse and Related Topics

Post-graduate training in Psychodrama

Gottman Method Training for Couples Counseling
Court-Ordered or Voluntary Substance Abuse (Drug and Alcohol) Evaluations

Relationship Struggles

Communication Difficulties

Premarital Counseling

Stress and Anger

Food Issues / Eating Disorders

Speaking and Education