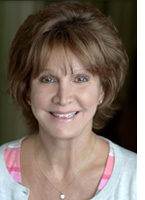 Simply put, Janie is a motivator with compassion. In Janie's holistic approach to counseling and coaching she uses her background as a mental health counselor, sociologist, substance abuse counselor, and personal fitness trainer in a compassionate, supportive, and collaborative style. She works with adults, couples, and adolescents age 11+. She joins with each client to address the "total" person (the client's background, environment, strengths, challenges, and physical health) and offers motivation and guidance to grow. Janie helps clients realize their potential and possibilities as they work through problems and develop healthy coping skills.
Before joining DCAW, Janie worked in various settings such as non-profit clinics and nursing homes; helping adults, families, and adolescents dealing with depression and mood disorders, with an emphasis on stress management for families, as well as substance abuse and self-harm counseling with adolescents.
Married for 38 years with two grown sons and one grandson, Janie knows a thing or two about the challenges couples face trying to keep their love connection while managing the stresses of raising children and everything life throws at you. This experience is invaluable in her work with couples of all ages.
She also has extensive experience in life transition counseling and coaching for older adults and she is passionate about helping Baby Boomers who may be experiencing depression, anxiety, or grief issues as they navigate the aging experience and seek to repurpose their lives. Janie has an energetic, goal-oriented approach and will work with you to develop purposeful goals that produce positive results!
Janie lives in Dallas with her husband of 38 years and enjoys spending time with her sons and grandson as well as working out and playing golf.
LPC-Intern License #77675
LCDC License #35943
Licensed Professional Counselor Intern

Licensed Chemical Dependency Counselor Intern

Master of Science, Rehabilitation Counseling, Texas Tech University Health Sciences Center

Master of Science, Applied Sociology, University of Texas at Dallas

Certified Fitness Trainer, American College of Sports Medicine

Fluent in Spanish
Baby Boomer Life Transitions

Stress Management